The Solution - Rebranding
After thoroughly analyzing the market, we suggested to start with a rebranding process. The first step had to be finding a new name for the clinic. Knowing that Dr. Sergiu Mureșan is known at a national level as an expert in his field, we decided to include his name in the new brand.
After deciding on the new name, the next step was creating a new visual identity. Chromatically, we decided on a combination that is suitable for this industry - white and gray. All stationary (business cards, templates for medical records etc.) had to be changed according to the new visual identity.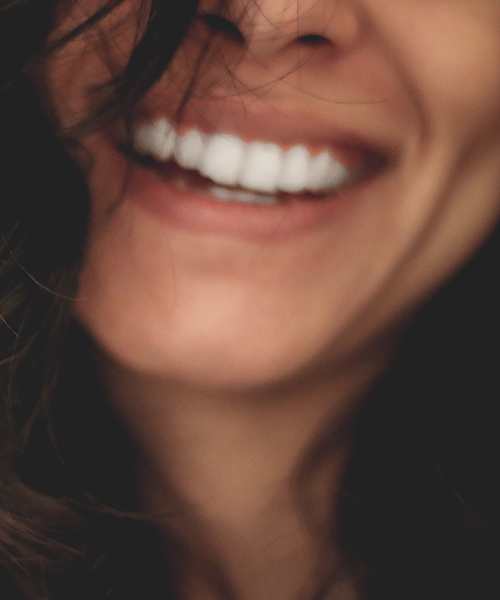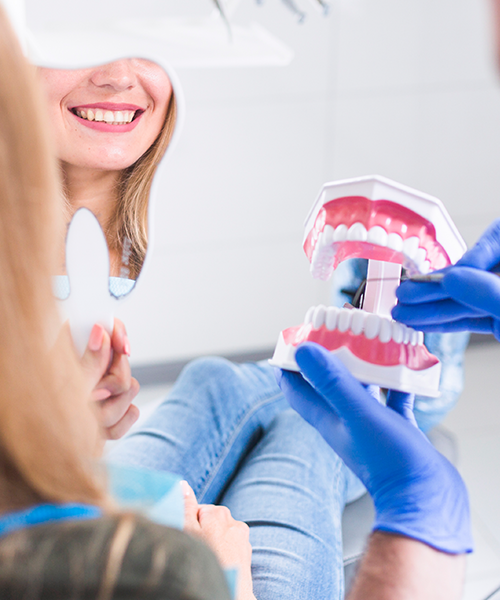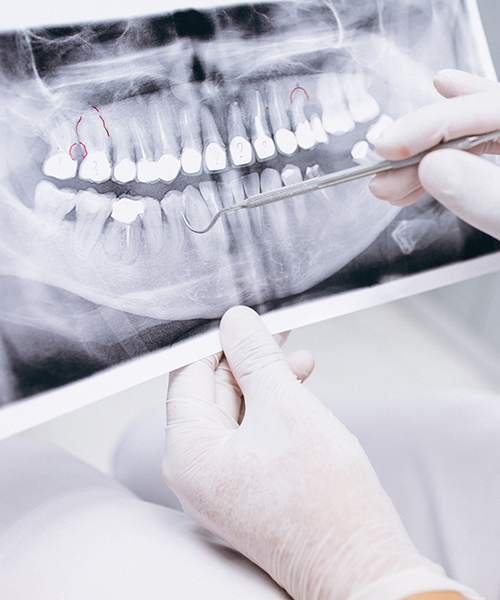 Positioning & Online Presence
Dr. Mureșan's team truly believes in lifelong learning. This is their core value and we knew that this would position the clinic as an expert in the industry, which invests in continuous training, and we wanted to communicate it to their clients. This is why we opted for #EverydayBetter as a slogan.
The next step was to develop an online presence. We developed a communication strategy with a professional, but warm tone of voice, suitable for their brand, and we chose Facebook as the main communication channel.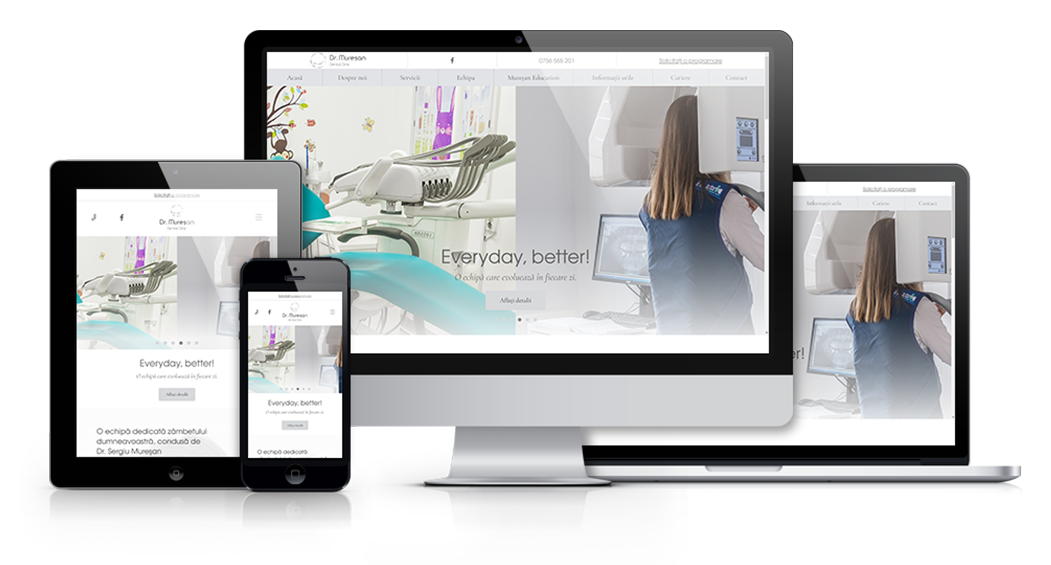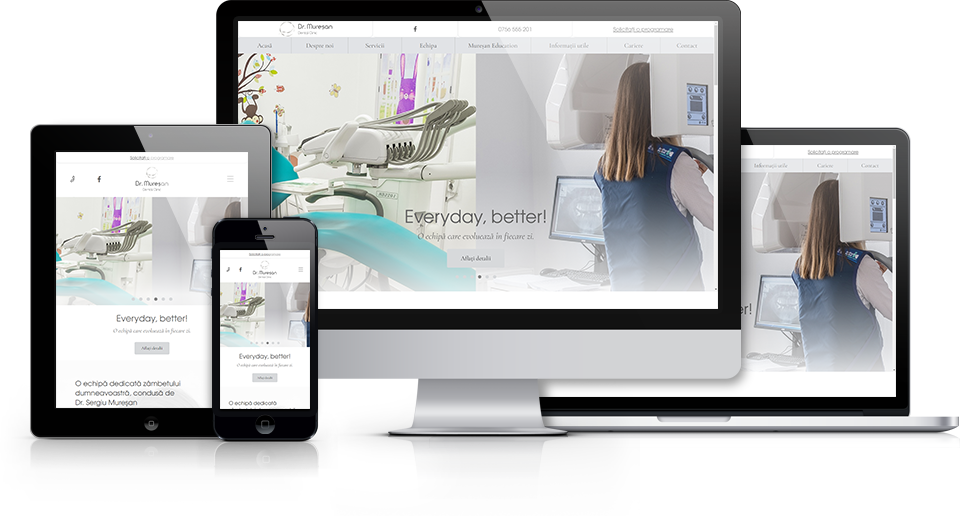 Presentation Website
Developing a website was a must in this project. One of the main roles of a website is to boost the credibility of a brand. Therefore, we created a responsive presentation website, which supports the positioning as experts in the field.
We integrated in the website a CMS (Content Management System) with an intuitive interface, where the content can be easily managed, as well as all the meta-tag for on-site SEO.