The Football Brain - official partner of the largest conference dedicated to the digitalization of football in Central and Eastern Europe
The Football Brain (TFB) is a spin-out of Brandweb and was founded by Armand Bertea in 2021 in response to the need to digitalize football clubs, but also to respond to the current trend in which the use of data and artificial intelligence makes a difference in making both tactical and strategic decisions.
Designed to meet the complex needs of football clubs, TFB has been developed in a system of modules that either collect data or provide data through partners such as InStat. The modules cover departments such as financial, technical, sports, medical, fan engagement, or the one dedicated especially to academies.
In the first week of September, part of The Football Brain team will participate in The Future of Football Business Conference (FOFBC2021), which will take place in Graz, Austria, and is organized in a hybrid format by The Football Business Inside (FBIN).
FOFBC2021 is already in its 4th edition and aims to be a meeting place for European football stakeholders, bringing together clubs, associations and football leagues to exchange know-how and facilitate networking and international relations.
Here is what Armand Bertea, founder of TFB, says about participating in this event: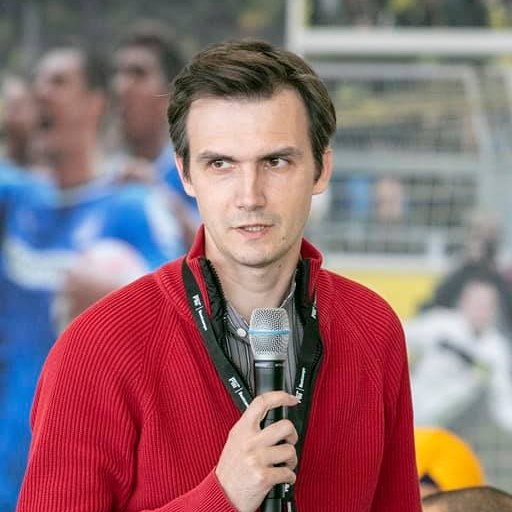 "We are very happy to be able to hold the FOFBC 2021 conference as an official partner. For us, it is a great opportunity to have face-to-face discussions with stakeholders in European football. So far we have had such discussions online and our product The Football Brain has been appreciated by clubs in Slovenia, Austria, and Poland. We consider that it is a very good opportunity for Romanian football stakeholders to participate in such a conference that brings the latest trends in the use of technology in football.The conference will be live broadcasted by Hopin.
We really want to draw attention to the technological evolution in football and that's why we decided to offer 10 free tickets for the online conference to 10 students enrolled in a Sports university, who are passionate about football, or young coaches who work with football academies. Those who are interested can contact me either on Facebook, Linkedin, or email [email protected] and they will receive the electronic invitations for the conference ".
The conference will take place from September 1-4, 2021, in Graz, but also online, and more details about the program and tickets can be found at https://www.footballbusinessinside.com/fofbc21
We will come back with news about what The Future of Football Business Conference was like after September 12th!
---
If you want to know more about The Football Brain click here.